Aug 17, 2020 • 1HR 39M
The ultimate Xs and Os NBA Playoff preview
An NBA podcast from two lifelong fans who watch obsessively because their bodies won't let them play it much anymore.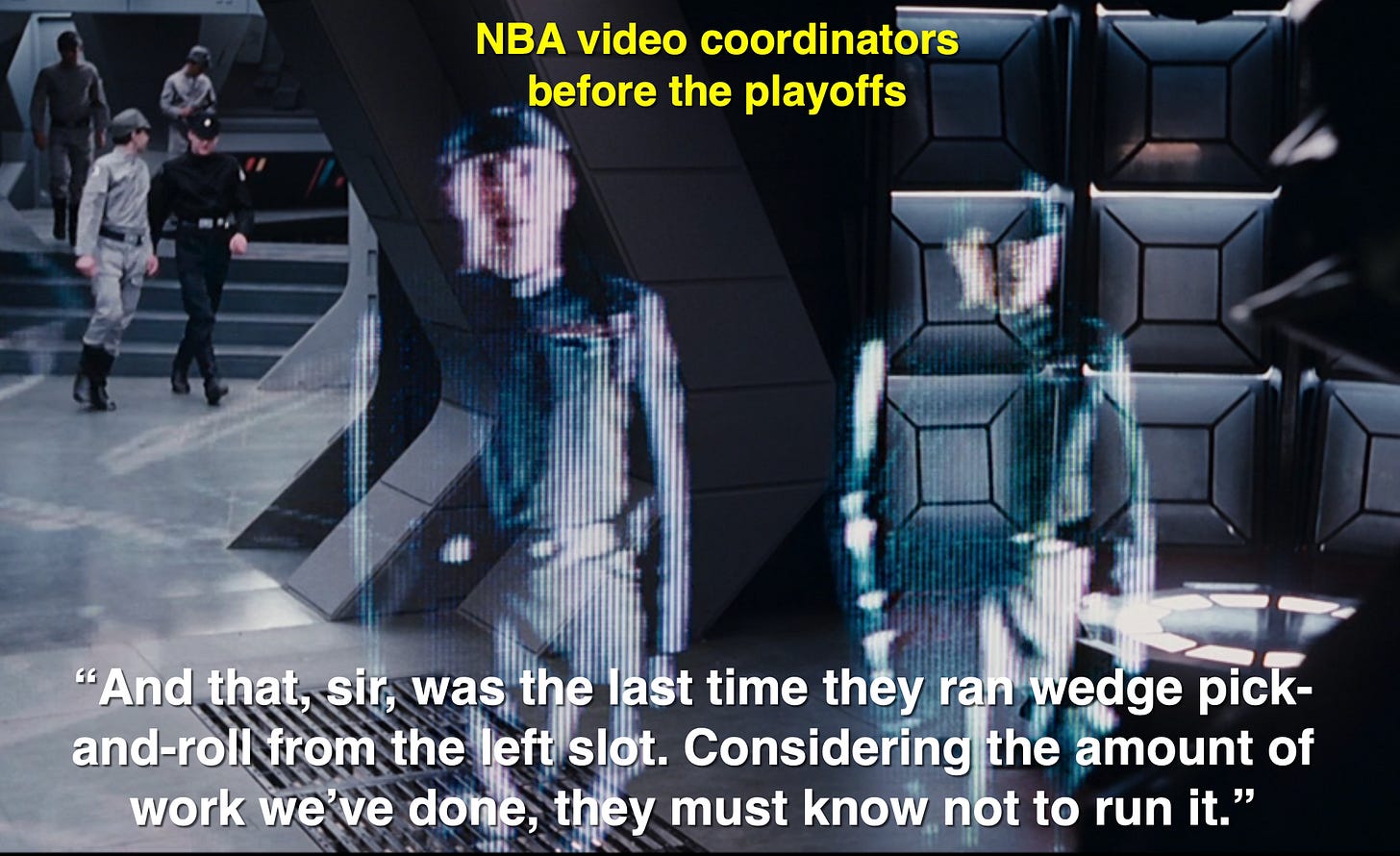 It's NBA Playoff time! To celebrate, we're bringing you a special Xs and Os-themed playoff preview. I'm joined by Mo Dakhil and Steve Jones, two former NBA video coordinators and assistant coaches who have actually been involved in playoff preparation for actual teams. To steal a line from Hamilton, they've been in the room where it happens.
We went through each of the eight playoff series and talked through the on-court vulnerabilities each team will try to exploit. What should be the gameplan for each team? How will each alleviate the other's strengths and exploit their weaknesses? This is a podcast for folks who want a taste of the conversations these teams are actually having before beginning their playoff journeys.
2:40 — Jazz-Nuggets
17:40 — Nets-Raptors
28:02 — 76ers-Celtics
38:10 — Mavericks-Clippers
47:50 — Magic-Bucks
51:02 — Heat-Pacers
1:00:18 — Rockets-Thunder
1:13:48 — Blazers-Lakers